Skip to product information
Quick Slicks RS75 tires are designed specifically for early releases of the RevoSlot Porsche 911 GT2 and RevoSlot Marcos LM600 (stock) rear wheels (refer to table below).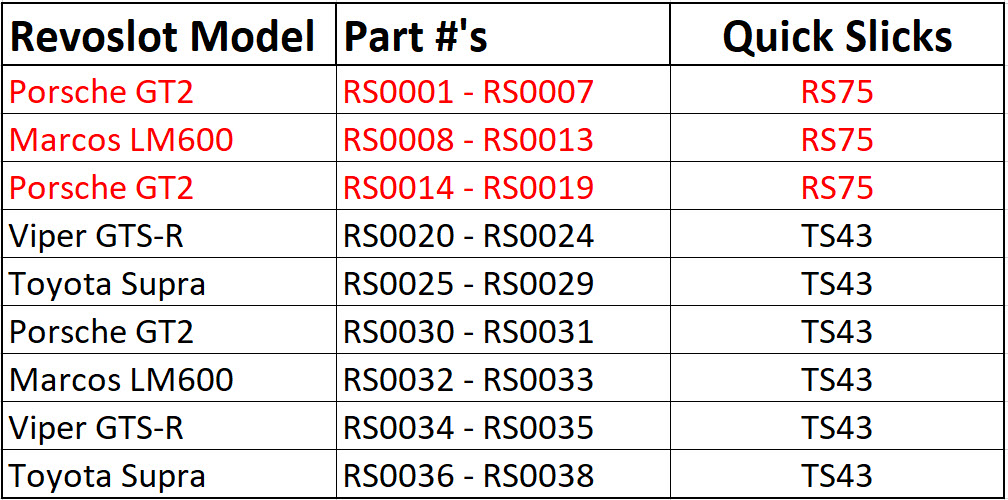 Like all Quick Slicks, the RS75 features a rounded outer sidewall (this sidewall closely matches the stock tire's sidewall profile). The Quick Slicks RS75 also features our exclusive "Racing Radius" inner rounded profile where the sidewall meets the contact patch for better performance when cornering (no other hand poured silicone tires can claim this).
Multiple silicone compounds are available - this is the FIRM compound (part number: RS75F).
Dimensions
Outer Diameter (O.D.): .820" (20.83mm)
Width (Contact Patch): .320" (8.13mm)