27456 Wera Motor Removal Tool
This tool is perfect for removing 1/32 slot car motors from most plastic chassis.  The curved blade makes it easy to remove the motor with minimal effort.
Please refer to the "Instructions" tab for more information about using the Motor Removal Tool.
Instructions
The following pictures show the Motor Removal Tool in action.
Step 1 - Find a convenient place to position the tool.  The curved blade makes it easy to position the tool "under" the curved edge of the motor.
Step 2 - Carefully use the Motor Removal Tool to pry the motor from the chassis.  In many cases, this is all that is required to pop the motor out of the chassis.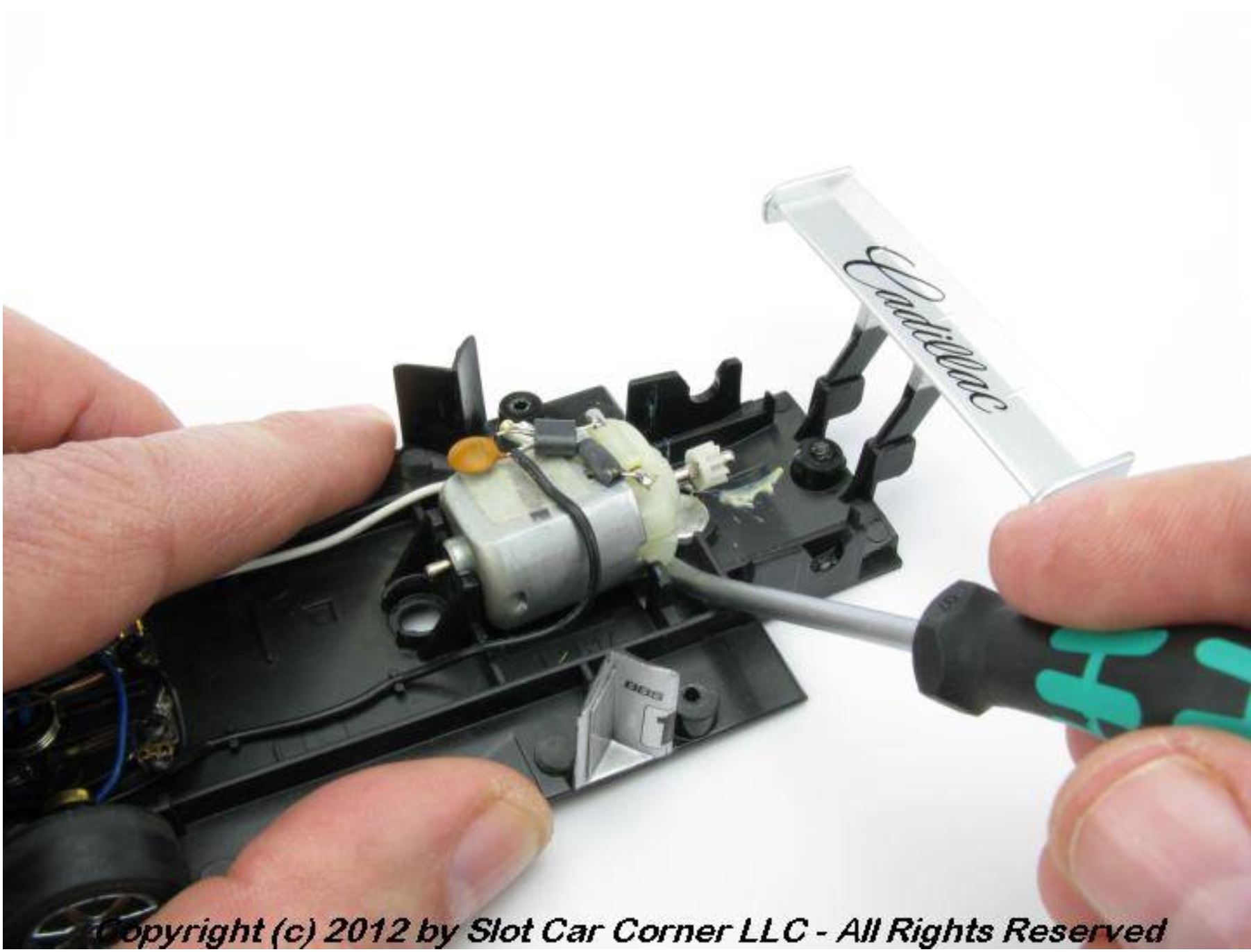 Step 3 (as required) -  If the motor only popped part of the way out in the previous step, it will be necessary to reposition the tool and carefully pry the motor again.
But wait, there is more!!  Not only does this tool make removing 1/32 motors easy, it is ideal for pressing the ferrules on motor lead wires into the guide.  The following pictures illustrate this (note the guide was removed from the chassis for clearer pictures).
Step 1 - Leave a small gap between the wire insulation and the "top" of the ferrule.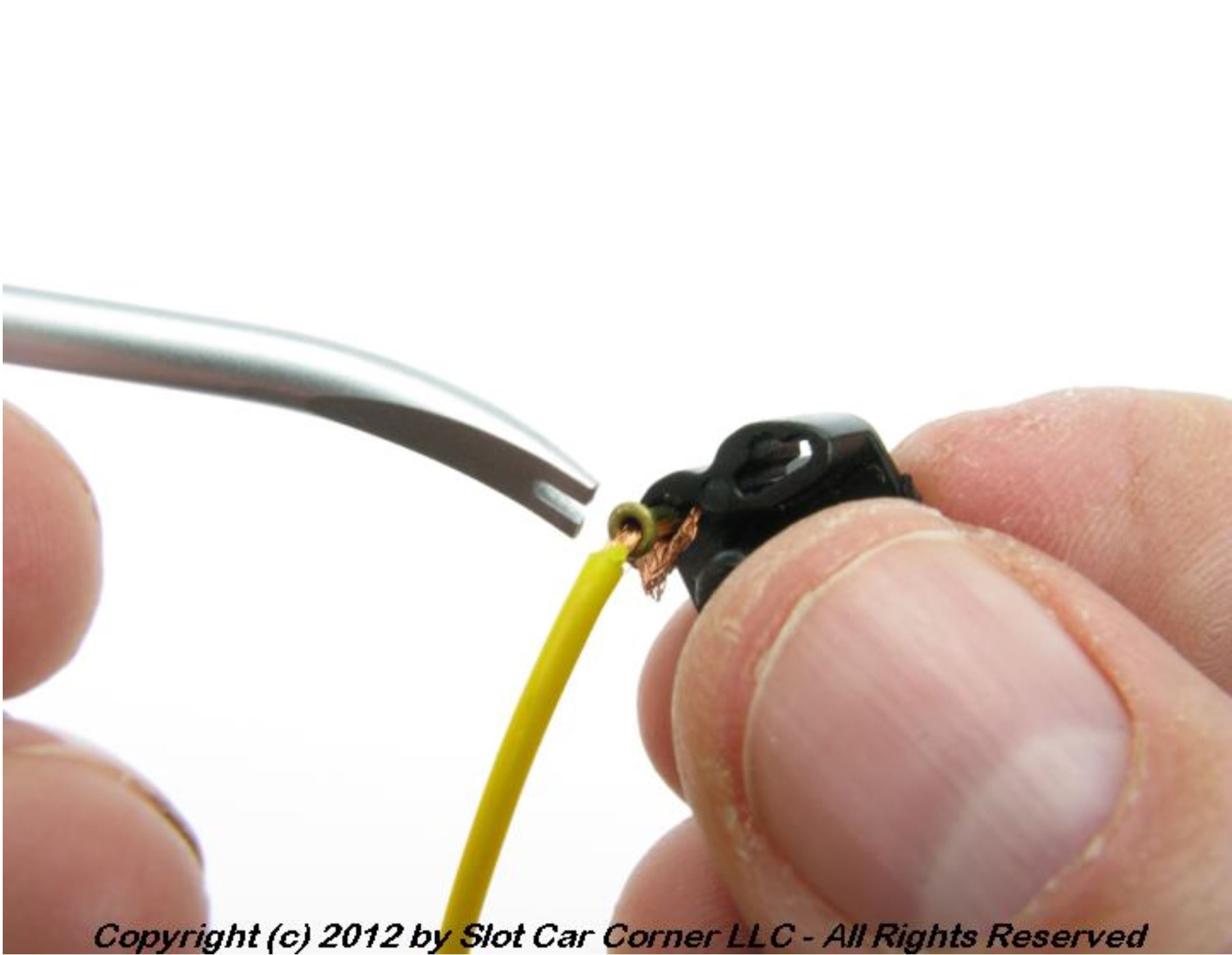 Step 2 - Carefully position the "V" slot around the exposed wire as shown.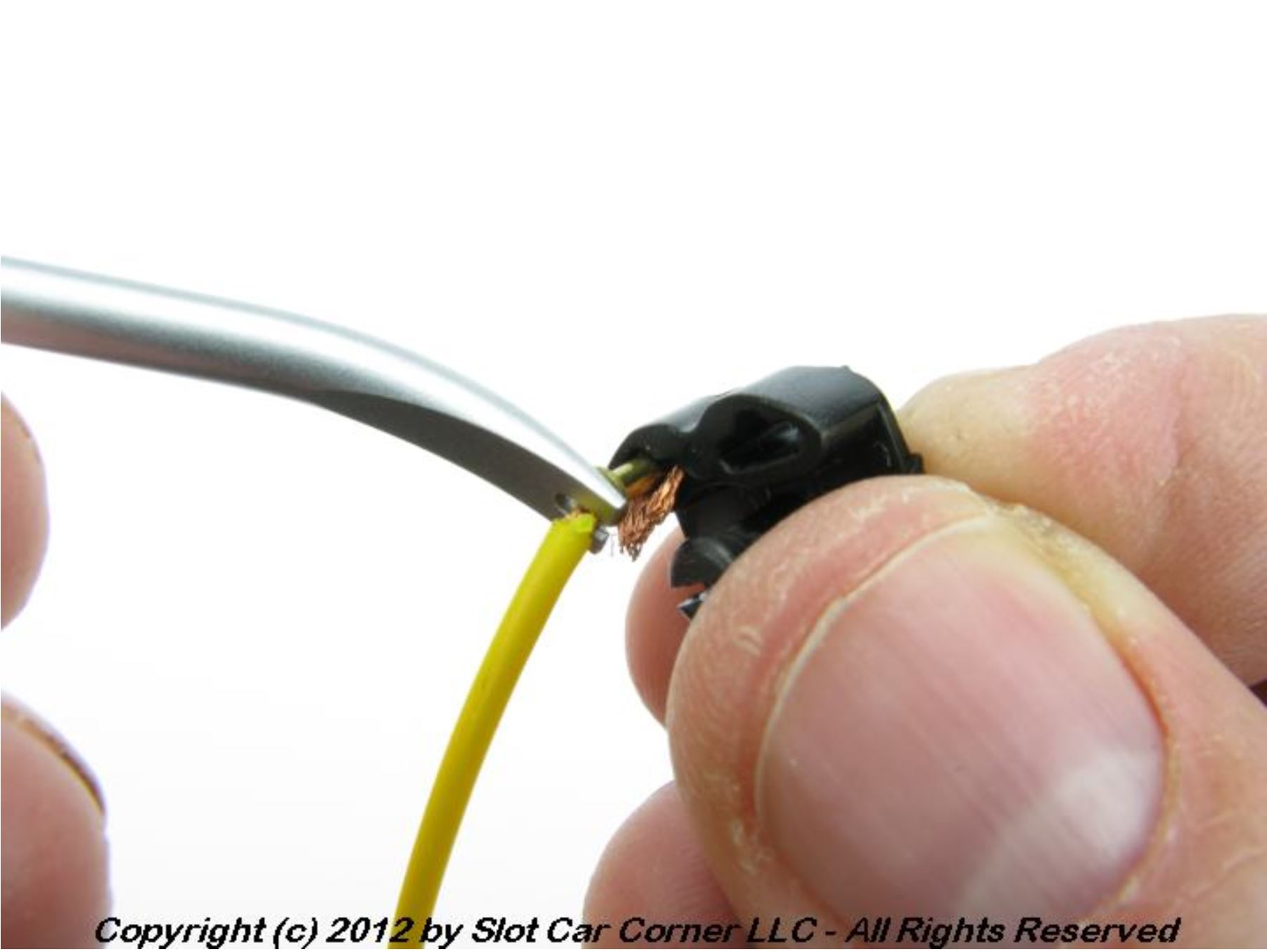 Step 3 - Carefully use the tool press the ferrule all the way into the guide.