Skip to product information
Quick Slicks TS43 tires are designed specifically for Thunder Slot (stock) wheels. They are also a perfect fit for RevoSlot Viper and Toyota Supra rear wheels as well as later versions of the RevoSlot Marcos LM600 and Revoslot Porsche GT2 (refer to table below).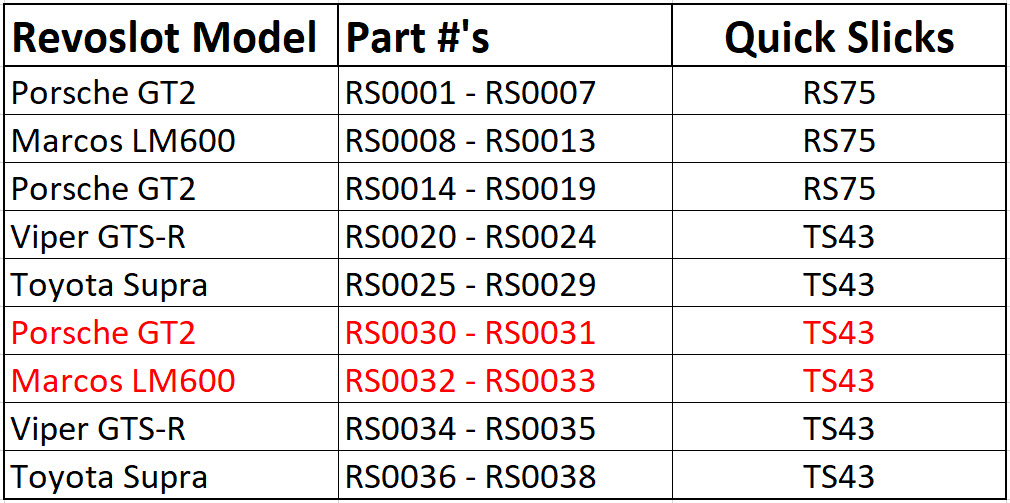 Multiple silicone compounds are available - this is the X-FIRM compound (part number: TS43XF).
Dimensions
Outer Diameter (O.D.): .785" (19.95mm)
Width (Contact Patch): .390" (9.90mm)