Skip to product information
The C.B. Design 15x13mm 5-Spoke Racing Wheel shares all of the great features of other C.B. Design Wheels plus several new features based on requests and feedback from experienced 1:32 racers.  These include:
Widest 1:32 C.B. Design Wheel currently offered
Double Center Rib design reduces wheel weight while increasing the wheel's surface area where it meets the tire by up to 15%.  The increased surface area is important to racers who (optionally) glue tires to wheels for optimum performance.
When using a spur gear, the spur gear's hub increases the overall rear track width.  This effectively limits your options for wheel/tire combinations that will fit under the body.  Traditional 1:32 wheel designs (with hubs or hubless) do not take this into consideration (refer to Figure 1).
C.B. Design's innovative Hidden HubTM design gives racers more flexibility when trying to fit the a wider wheel/tire combination under a car. The C.B. Design Hidden HubTM design gives racers the ability to nest the spur gear's hub inside the wheel freeing up about 1mm of space for the wheel/tire (refer to Figure 2).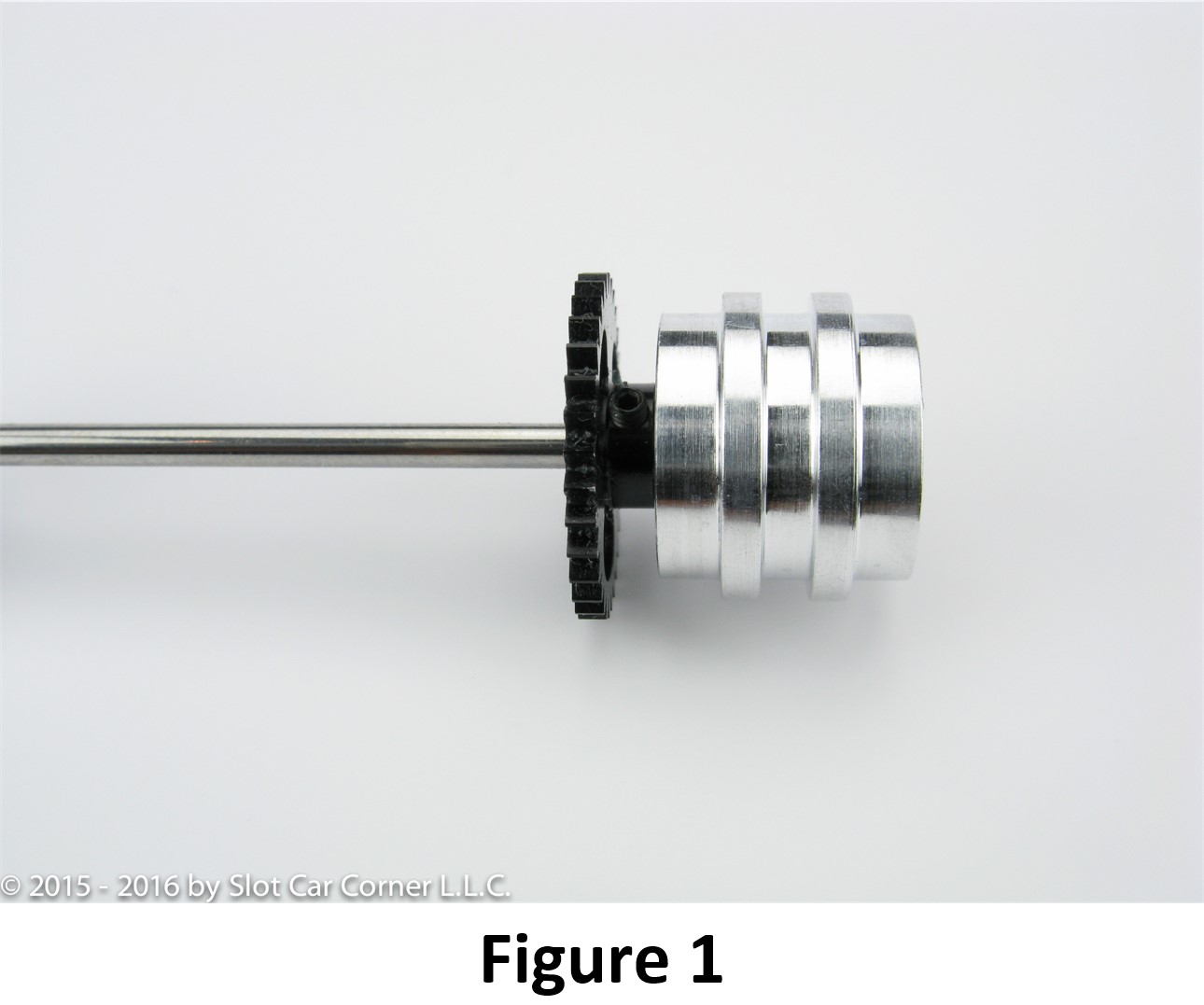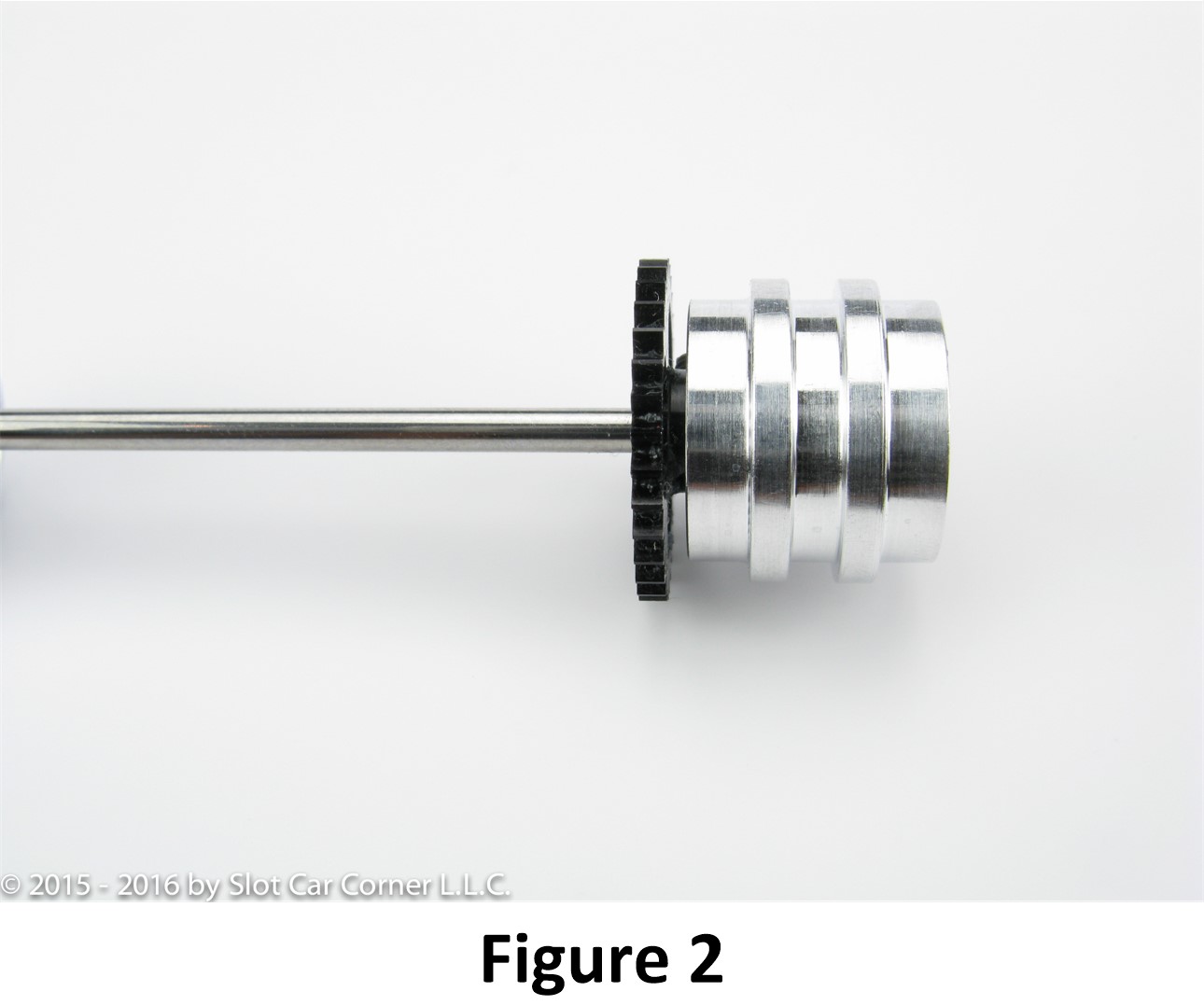 Click here for Wheel Dimensions 
Tires
High-performance wheels require high-performance tires.  C.B. Design worked closely with Quick Slicks and Paul Gage Tires to ensure high-performance tires would be available for these wheels.