Award Winning Wheels!!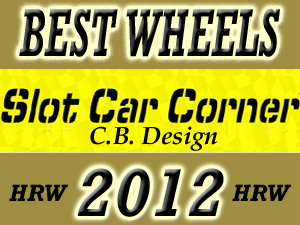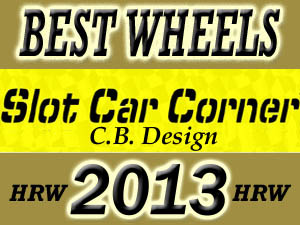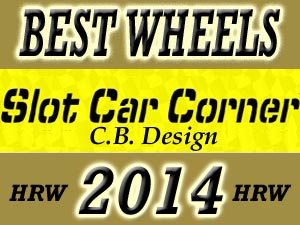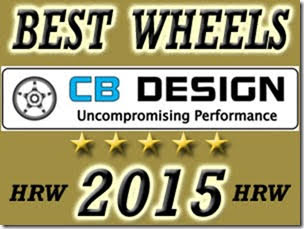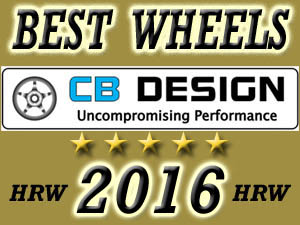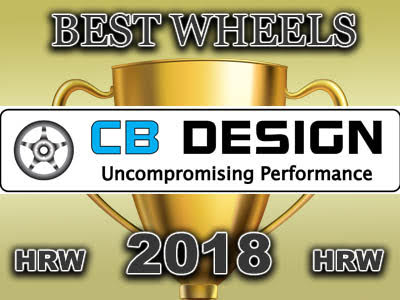 Slot Car Corner's™ exclusive C.B. Design™ Wheels are the proud recipient of Home Racing World's "Slot Car Of The Year" (SCOTY) Award for Best Wheels for the 7th consecutive year!!
For the 2016 award, Home Racing World wrote:
"Mix precision quality with variety and top it off with second to none customer service. These are what make up the C.B Design wheel system."
Talking about our new CB Design™ Stock Car Wheels, Dave Kennedy from Slot Car News wrote: "I just got the stock car wheels yesterday. Simply amazing wheels I have to say. They're slot-art... rolling jewelry for your cars...".
See and try them for yourself, you'll be amazed too!
The C.B. Design™ Wheels Lineup
Slot Car Corner™ is very proud and excited about our line of high-quality C.B. Design™ Wheels! C.B. Design™ Wheels are now available in seven (7) styles - 5-Spoke Classic, 5-Spoke Racing, Classic Steel (1:32 and 1:24), F1-style, Insert, LMP, and Stock Car. With all of these new combinations of C.B. Design™ Wheels and tires, it's easy to get confused (heck, we designed and manufacture them and we sometimes get confused…). So we've put together a couple of handy references to make it easier to find the right C.B. Design™ Wheel to meet your requirements.
Of course, we're always available to answer your questions - for information about contacting us, please click here. We take a great deal of pride in our customer service and support - rest assured we will answer your email inquiries and phone calls promptly.